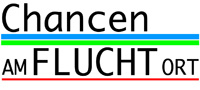 The Project PerLe II – Perspectives for a life in Hamburg is a project for adult refugees during the asylum procedure or with unsecured residence (Duldung, temporary residence permit due to humanitarian motives) no matter from which country of origin.
PerLe II aims to facilitate the integration of refugees into the labor market and help them achieve greater equality of opportunity. With a communication training, the project prepares refugees for apprenticeship and employment.
Through counseling, coaching and continuing education, support is given to the development of their career prospects.
All offers of the PerLe II network are free of charge for the participants.
Communications training to prepare for the Hamburg labor market.
(220 Hours – 1x per 6 months)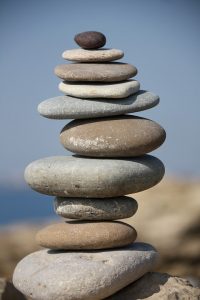 German in the working world
Computer application
Communication and telephone training
Recognising one's own competences
Career goals and opportunities
Recognition of foreign degrees
CV and application
Interviews
Support in finding and internship
Preparation for training and employment in Hamburg
Development for career prospects
Workshops to prepare for the labor market
( ~15 hours – 3x per year)
First experiences with the computer
Application training
Communication training
Verbal Training
among other things
Please make an appointment with us by phone or e-mail.
Download:
Kurs: Training für Arbeit und Beruf / Deutsch und Computer (pdf)
Themenübersicht Kommunikation [pdf]
Chancen am FLUCHTort Hamburg Plus
is a project group of carriers
passage gGmbH
basis & woge e.V.
Großstadtmission
verikom gGmbH
Download:
Flyer – Chancen am Fluchtort [pdf]
E-letter – Chancen am FLUCHTort (Juni 2018) [pdf]
The Coordination of the Project is located at passage gGmbh.
Franziska Voges
Phone 040 636 753 84
franziska.voges@passage-hamburg.de
The project is funded by the European Social Fund (ESF) and the Free and Hanseatic City of Hamburg.